Volunteer
What's coming up: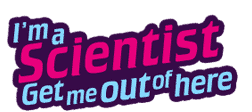 I'm a scientist…   Contact Cristina for details of 2019 events.
Family Fun Day at the Royal Institution  Saturday 23rd February 2019
Lambeth County Show, London, 20 & 21 July 2018
Read how one of our volunteers enjoyed helping out at the 2017 show.
Contact Cristina if you would like to help out at any of the above.